The Team
Our team makes the experience all about you!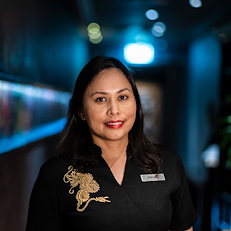 Maricel Talatala
Spa Manager
Maricel Talatala
Spa Manager
Maricel believes that massage has a profound effect on the mind, body and spirit.
She has been working in the hospitality industry for over 15 years and has been our Spa Manager at B/Attitude Spa since January 2020. Making B/Attitude Spa a special and welcoming place for guests has always been a top priority for Maricel and she is extremely proud of her team for helping create what they have today.
If she isn't greeting guests and managing the spa operations, she is probably cooking, or trying new recipes and tasting delicious wines.